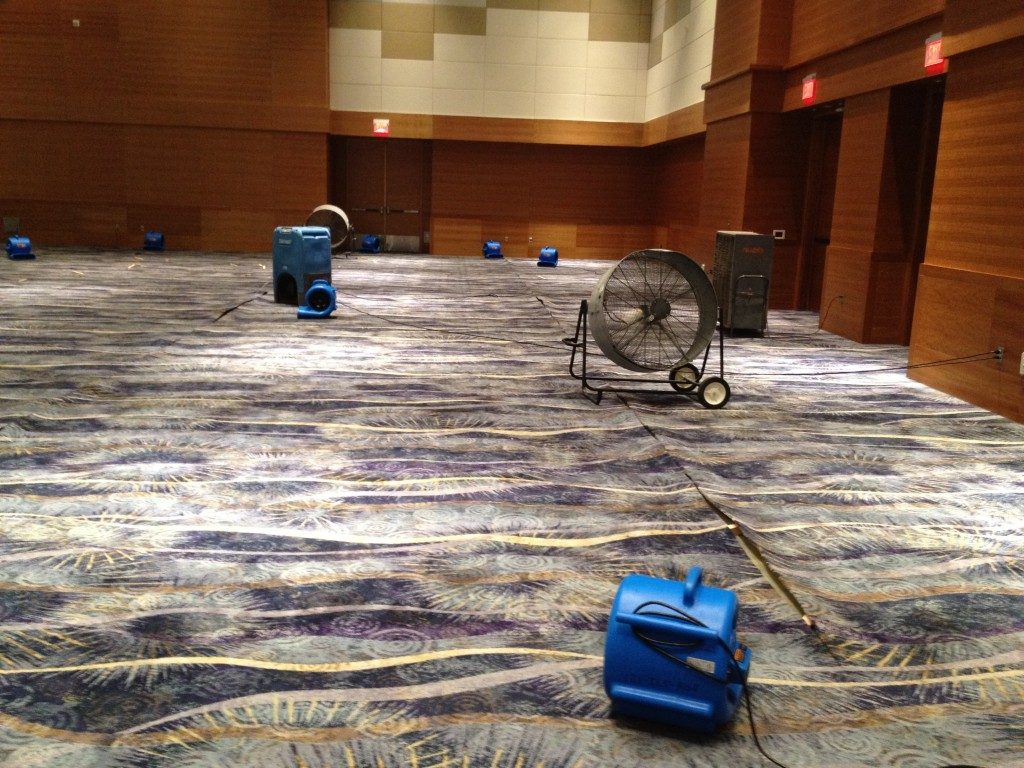 Water damage to your carpet is a serious issue that needs to be dealt with immediately after discovery. Water damage will not only cost you hundreds if not thousands of dollars in replacement costs, it can also severely impact your health if not dealt with in a timely fashion.
Inhaling mold spores can cause sneezing, itching, runny nose, congestion and can also trigger asthma. 
Avoid a trip to the emergency room or a hotel by calling Austin Carpet Repair & Cleaning today. We remove every vestige of water from your carpet quickly and efficiently so you can get back to enjoying your home or office.
Our well developed three-step water removal and carpet repair plan will take care of your water damage.
When we arrive at your home, the first phase will be to remove the water using a high powered water extraction system. This prevents the water from loosening or destroying the carpet padding and growing mold colonies.
After this initial step has been completed, we use potent industrial fans to dry out your carpet and speed up drying times.
The third and final step in this process will be to examine your carpet for damage and make repairs when necessary. This may include a carpet re-stretching or the removal and replacement of your carpet padding.
Trust Austin Carpet Repair & Cleaning for all of your water extraction needs. If you have questions about our water damage repair service or if you need to book your appointment, please give us a call today at 512-817-2399